Radiation Safety & Health Physics Training
PTP is the source for professional radiological sciences training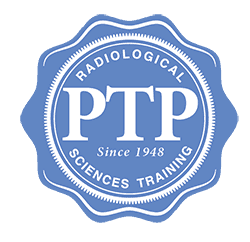 Training and educating a highly skilled workforce that can meet operational requirements in the areas of radiation safety and health physics is an essential part of protecting your workers, the public and the environment.
Since 1948, ORAU has trained more than 30,000 scientists, physicians, engineers, educators, regulators and personnel in a variety of radiation safety and health physics topics through its Professional Training Programs (PTP). ORAU's PTP conducts a wide variety of health physics and radiation safety training courses, including our noteworthy, five-week Applied Health Physics course and multiple one-week offerings.
The following courses are available at our Oak Ridge, Tenn., training facility. If you wish to discuss developing a customized radiation safety or health physics training course for delivery at your site, contact Tonya Bernhardt at 865.241.6620 or Tonya.Bernhardt@orau.org.
Courses Offered*

Training Dates

Air Sampling for Radioactive Materials
April 8-12, 2019
Environmental Monitoring
April 15-19, 2019
Gamma Spectroscopy
June 3-7, 2019
MARSSIM
June 10-14, 2019
Health Physics Statistics
June 24-28, 2019
Occupational Internal Dosimetry
July 29 - August 2, 2019
Introduction to Radiation Safety
August 12-16, 2019
Radiation Safety Officer Training
August 13-19, 2019
Medical Radiation Safety Officer Training
August 13-19, 2019
MARSAME
August 26-23, 2019
Applied Health Physics
September 9 - October 11, 2019
MARSSIM

October 28 - November 1, 2019

Gamma Spectroscopy

December 9-13, 2019

Site Characterization in Support of Decommissioning:
Planning, Implementation, and Evaluation

December 9-13, 2019
*NOTE: The decision deadline for running a course is 30 days prior to the course start date. If there are not enough registrants at that time, the course will be cancelled, so please REGISTER EARLY. If you are unable to register prior to the deadline, please contact the Registrar for assistance.
Contact us
For more information about ORAU's Professsional Training Programs, contact:
Registrar
ORAU Professional Training Programs 
P.O. Box 117, MS-11
Oak Ridge, TN 37831-0117
Phone: 865.576.3576
Fax: 865.241.9152
registrar@orau.org