Online Radiation Safety & Health Physics Training Courses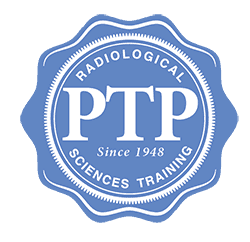 ORAU's Professional Training Programs (PTP) is pleased to announce that we now have several radiological sciences training courses available to complete online. These courses are self-paced, interactive, online classes in a modular format that have been developed by the same team that provides the instructor-led training in class. They offer the same level of quality without requiring travel or attendance in a webinar. Enrollment in an online course will still include question and answer sessions with the PTP instructor-led team, similar to what you would experience in the classroom trainings.
NOTE: These are asynchronous (self-paced) online courses. You will have six months from the time of enrollment to complete the training. If you have difficulty registering, please contact the PTP Registrar for assistance.
Contact us
For more information about ORAU's Professsional Training Programs, contact:
Registrar
ORAU Professional Training Programs 
P.O. Box 117, MS-11
Oak Ridge, TN 37831-0117
Phone: 865.576.3576
Fax: 865.241.9152
registrar@orau.org