Victoreen Model 541 Direct Reading Pocket Dosimeters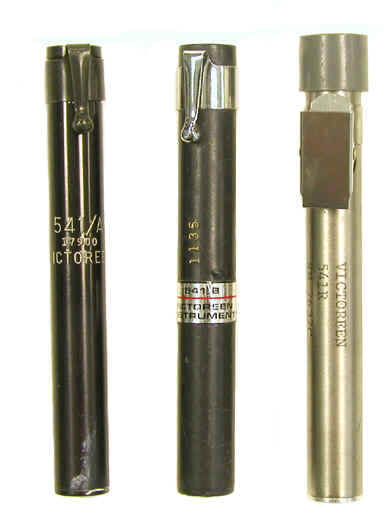 From left to right, the accompanying photograph shows the Models 541A, 541B and 541R direct reading pocket dosimeters manufactured by the Victoreen Instrument Company of Cleveland Ohio.
All three are 4" long and 0.5" in diameter. The Model 541A probably dates from the late 1950s or early 1960s. I don't know when or why the Models 541B and 541R were introduced.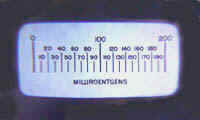 References
Victoreen brochure. Survey Meters, Dosimeters. Form 3038-61. 1961.
Nuclear Instrumentation Catalog. Bulletin C. 1961.