Atomic Prospector's Kit (ca. 1955)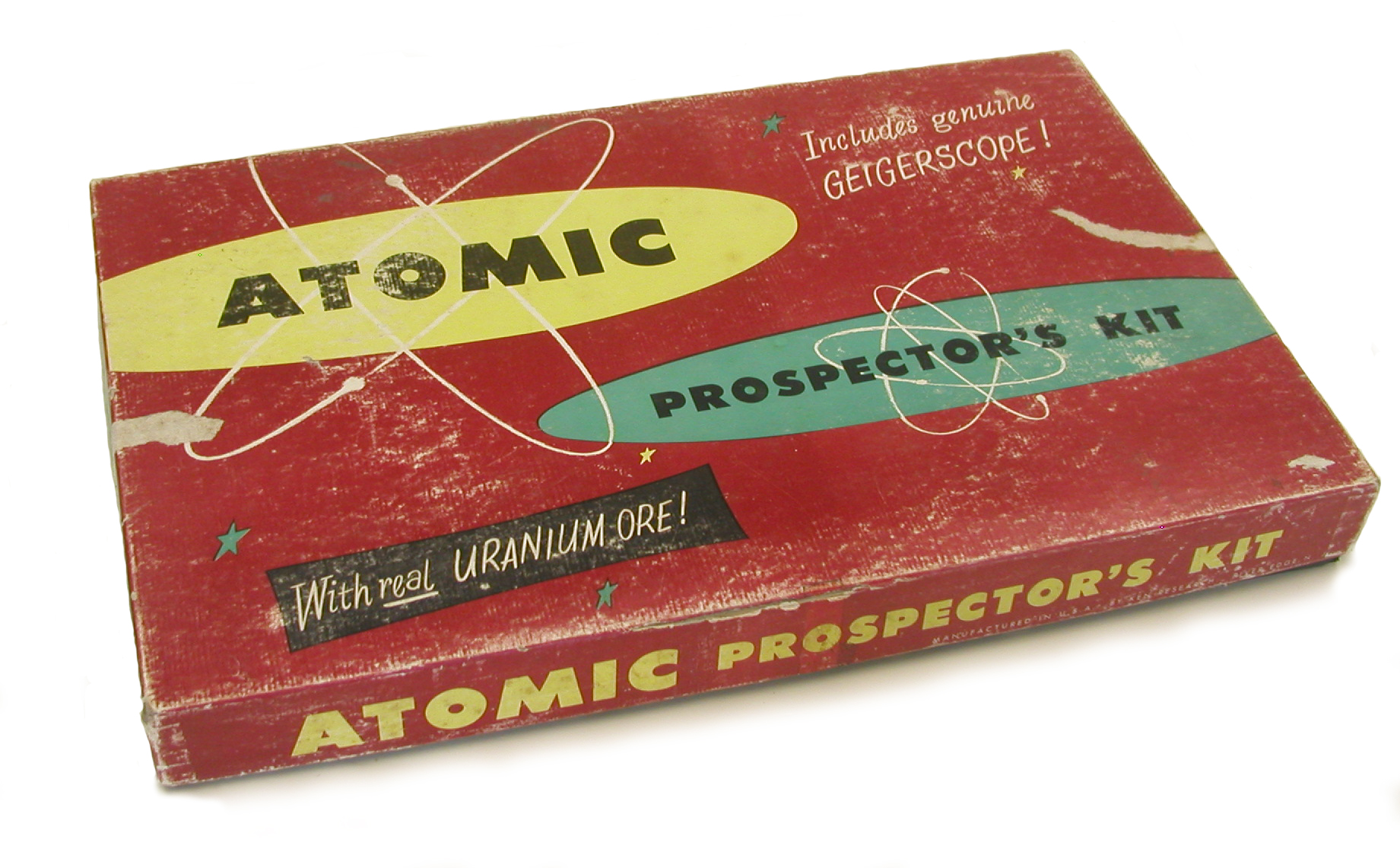 The Atomic Prospector's Kit was produced by Ken Research Inc. of New Jersey. Three separate addresses are identified in their literature: 525 River Vale Ave., River Vale, N.J.; 681 Main St., Hackensack, N.J.; and 831 Fifth Ave. River Edge, N.J.
The kit's contents are as follows: metal prospector's pan, bag of ore, Geigerscope (with cloth bag), forceps, magnet, magnifying glass, streak plate, some instructional booklets/pamphlets and cards for displaying samples. Whether or not the original kit came with the clear colorless marble seen in this one is not known.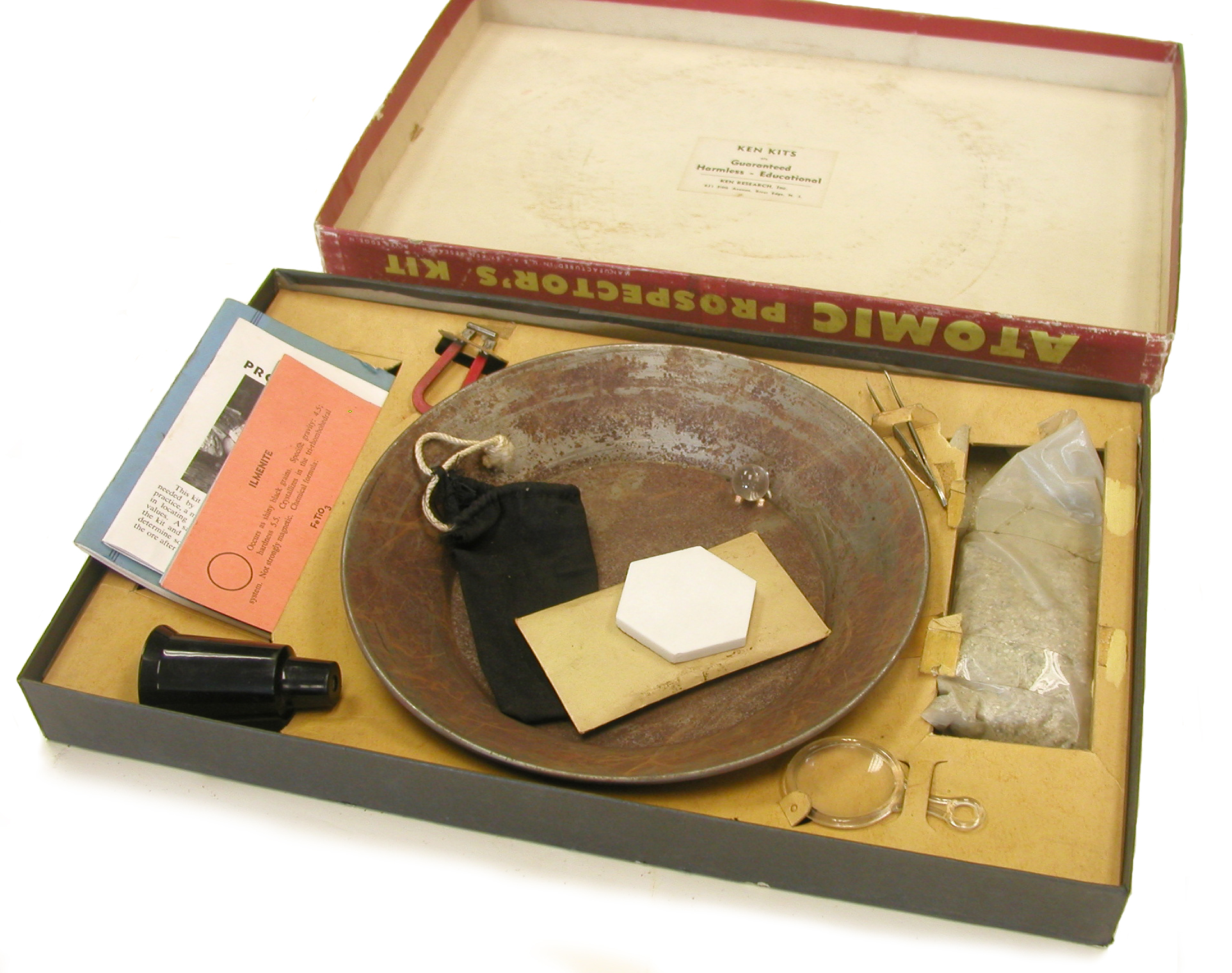 Ken, assuming there was such a person, might object to calling this a toy, but that is pretty much what it is. It's not really for the serious prospector. 
The kit comes with a plastic bag of ore that you use to practice your panning technique (in the absence of a stream to work in, a bathtub will do). When the heavy concentrate has been isolated in the pan, the magnet is used to remove any magnetite that might be present. Inspection of the residual concentrate with the magnifying glass and the Geigerscope helps identify the rest of the minerals that are present. If found, samples of magnetite, garnet, monazite and ilmenite can be glued onto the cards shown in the photo to the lower right.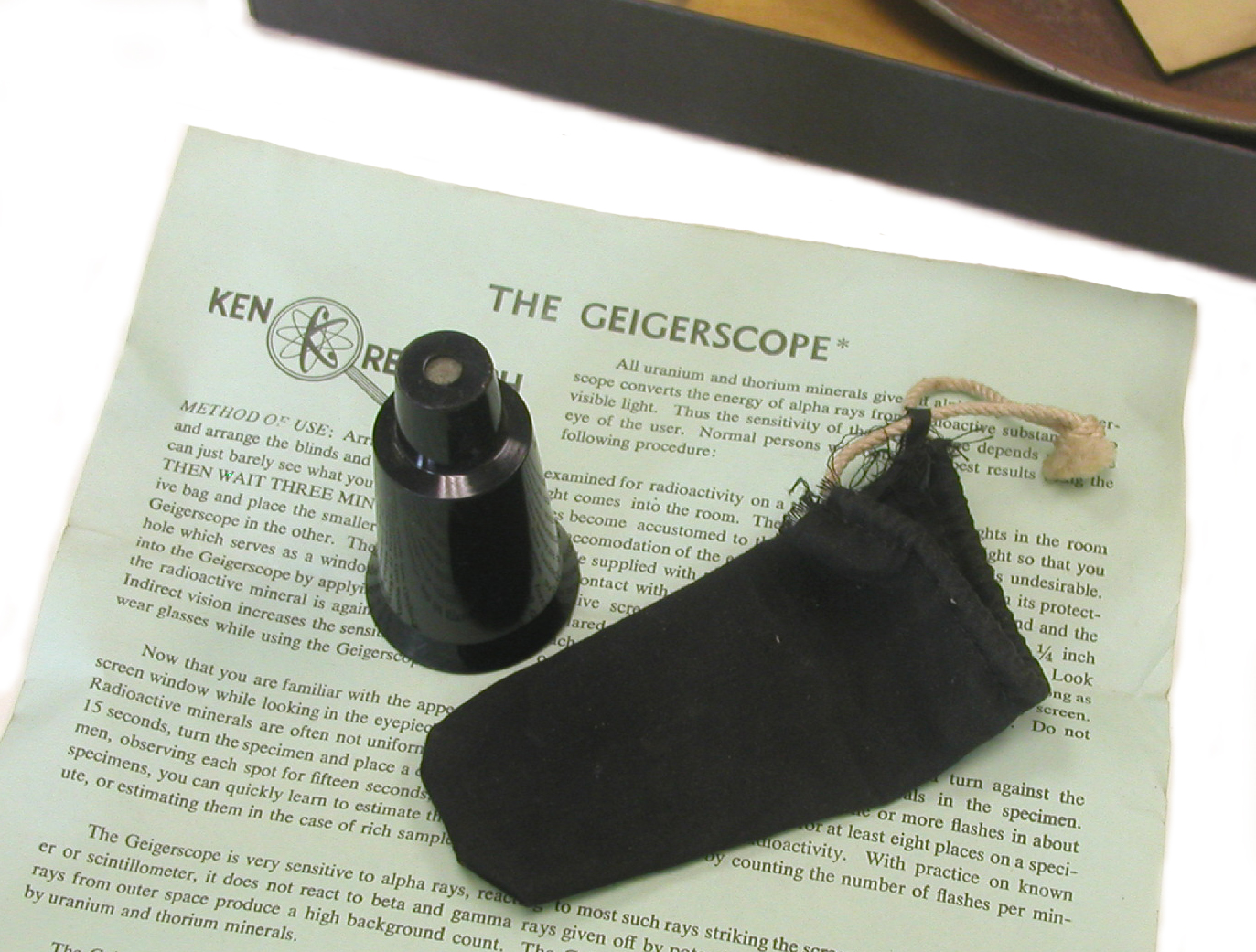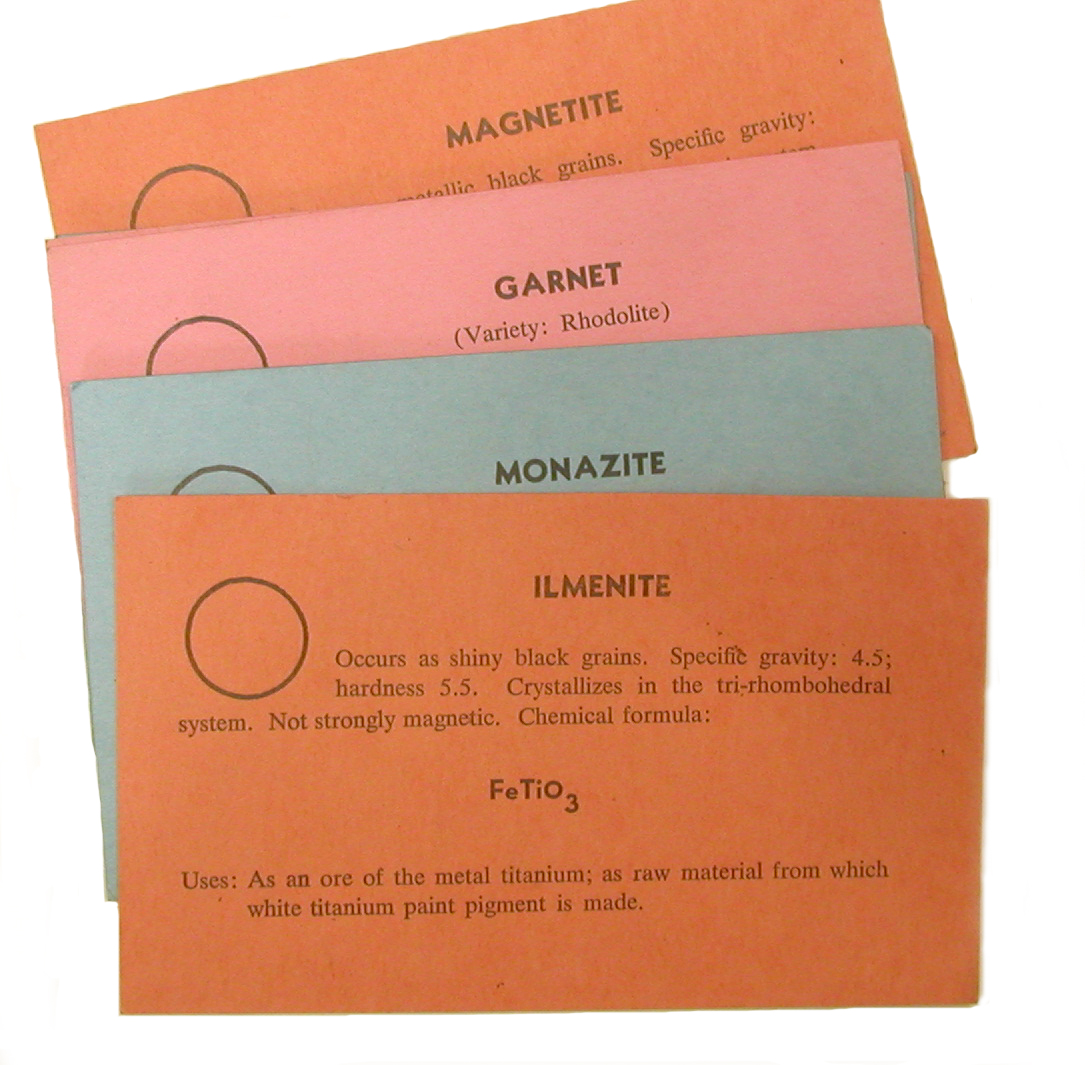 The Geigerscope is simply a plastic tube with a lens (eyepiece) at one end and a screen coated with tiny ZnS crystals at the other. After adapting the eyes in a dark room for about three minutes, the ZnS screen is placed up against the ore or mineral sample being analyzed. Then, when the screen is viewed through the lens, little flashes of light will be seen as the alpha particles emitted by the uranium in the sample strike the ZnS crystals. The following newspaper advertisement, which dates from 1955, features the five dollar "Professional" version of the Geigerscope. The major difference from the unprofessional version shown above (the one dollar "Standard" model), is that the "Professional" Geigerscope came with an eye cup around the lens and a radioactive source. The three dollar "Master" model came with a rubber eyepiece but no source.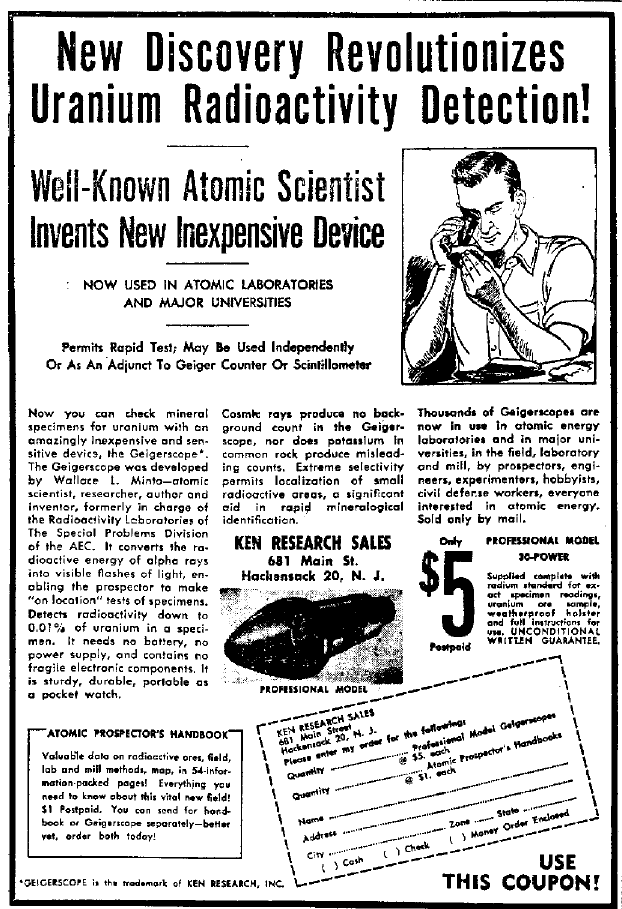 The white hexagonal piece of porcelain that comes with the kit is labeled the "Ken Streak Plate." The idea is that a given type of mineral leaves behind a certain colored streak when it is pulled across the plate. The colors associated with these minerals are identified in one of the instruction books.
I am not sure why the clear colorless marble was in this kit, but it sure is fun to roll around in the pan.
The only reference I have found to the Atomic Prospector's Kit was a 1955 newspaper advertisement for television sets! Along with each television, Justin Brothers, Inc., would give the buyer an Atomic Prospector's Kit and 100 shares of "genuine speculative uranium stock!" Cool.
Kindly donated by Chuck Abraham.