Detectron Corporation Model DG-2 Geiger Mueller Survey Meters (ca. 1950-1960)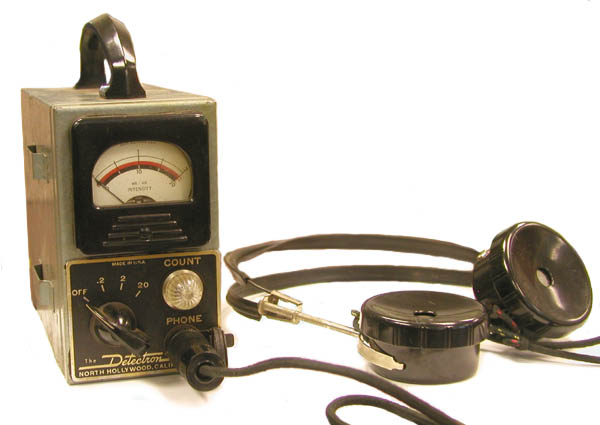 The Model DG-2 GM survey meter was produced by the Detectron Corporation of North Hollywood, California (founded in 1949 or1950 by Larry Cassingham and Jack Rondou).
It was produced in several different versions. The earliest version, shown immediately below (see the AEC Radiation Instrument Catalog No. 2, page date July 1, 1950), has the handle on the top with the meter and controls facing forward when the unit is set down.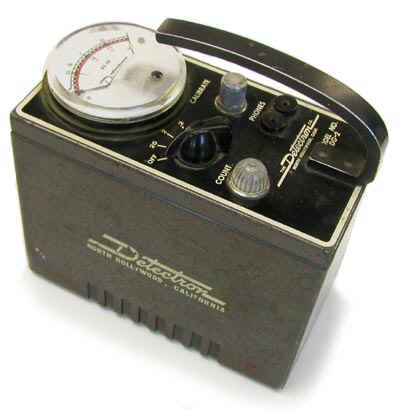 The later version (see below) had the meter and controls on the top. When the company became known as Rayscope, they produced the DG-2 with a handle that looked much like a bicycle grip.
The main difference between the DG-2 and the DG-7 is that the latter employs a separate probe. The GM tube of the DG-2 is housed in the bottom of the case—the slotted window for the probe can be seen in the above photo.
Detector: Thin wall GM tube Victoreen 1B85
Range: 0-0.2, 0-2.0, and 0-20 mR/h
Audio: No speaker but connections for headphones. Flashing light.
Size: ca. 3.5" x 6.5" x 5.5"
Batteries: Two 45 volt, two 1.5 volt
Price: $98.50 in 1954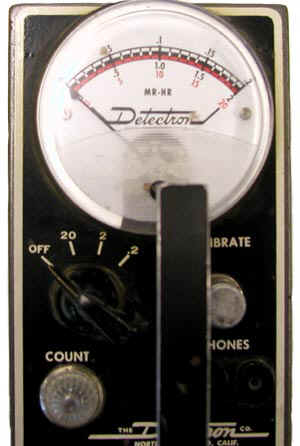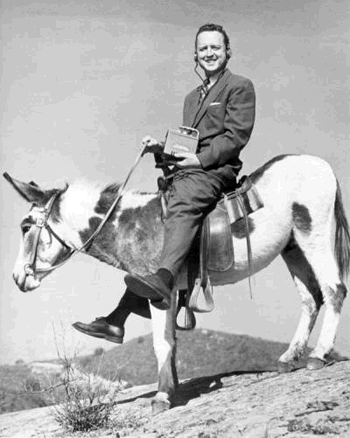 References
Atomic Energy Commission Radiation Instrument Catalog, Catalog No. 2, Part 2, page date July 1, 1950; page SGM-38.
Advertisement/flyer, no date.
Cassingham, C. "Detectron and Larry Cassingham" website.
Operating Instructions. Detectron Models DG-2 and DG-7 Geiger Counters. No date. ca. 1950s.