RCA Model WF-10A GM Survey Meter (ca. 1955-1960)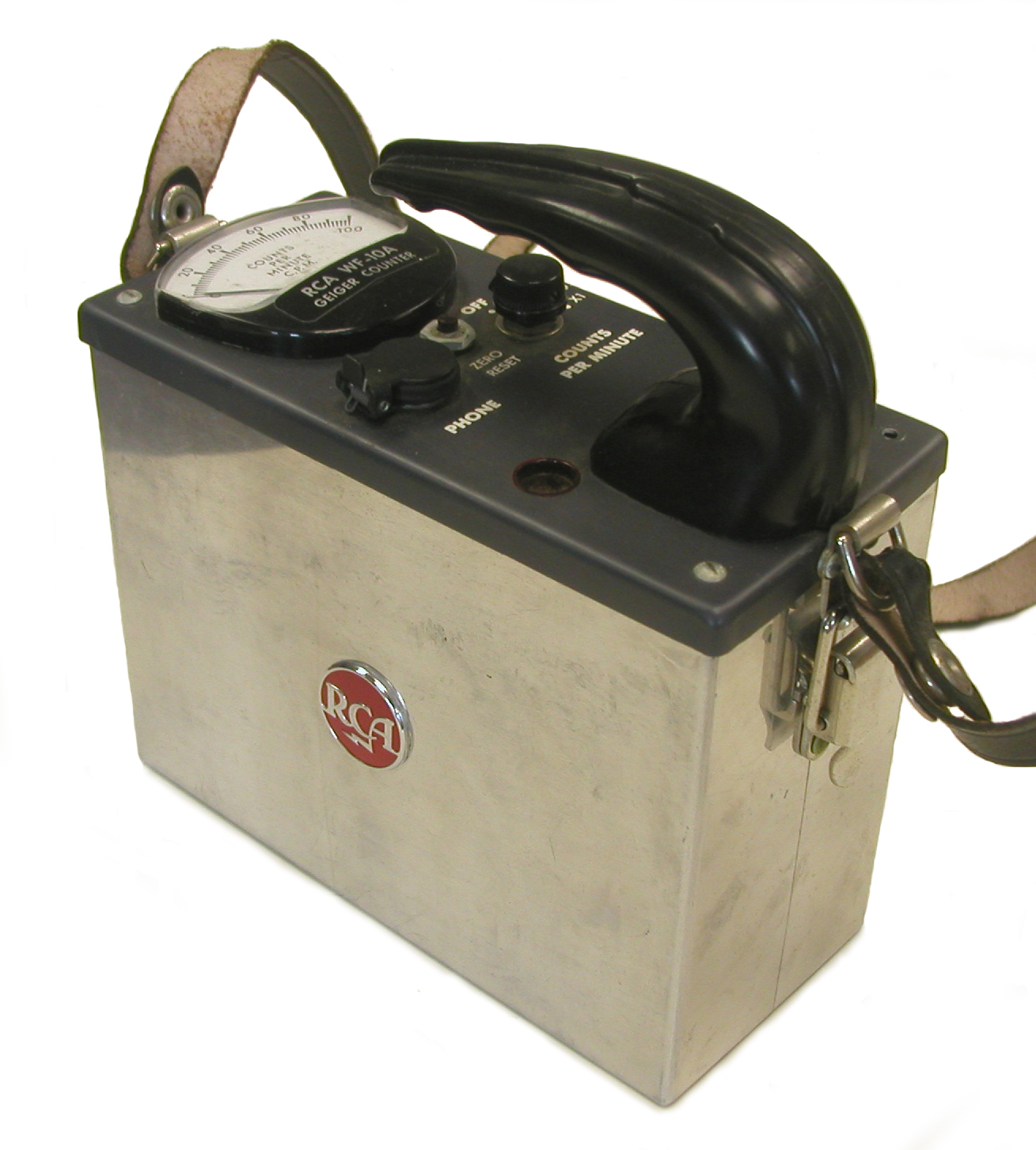 The Model WF-10A geiger-mueller (GM) survey meter was built for the Radio Corporation of America (RCA) by Atomic Research Corporation (ARC) in Colorado, probably in the mid to late 1950s. It was the most basic model in RCA's line of survey meters in that it employed a single GM tube housed in the bottom of the case (see photo below right).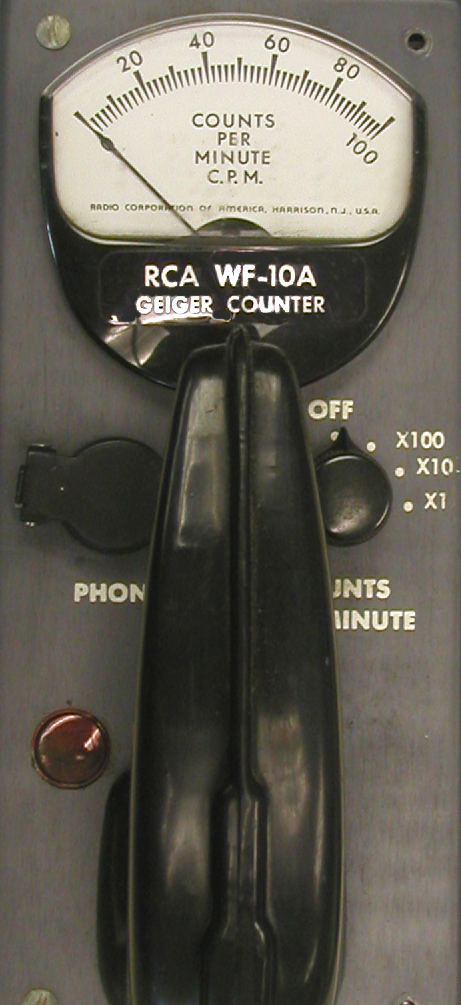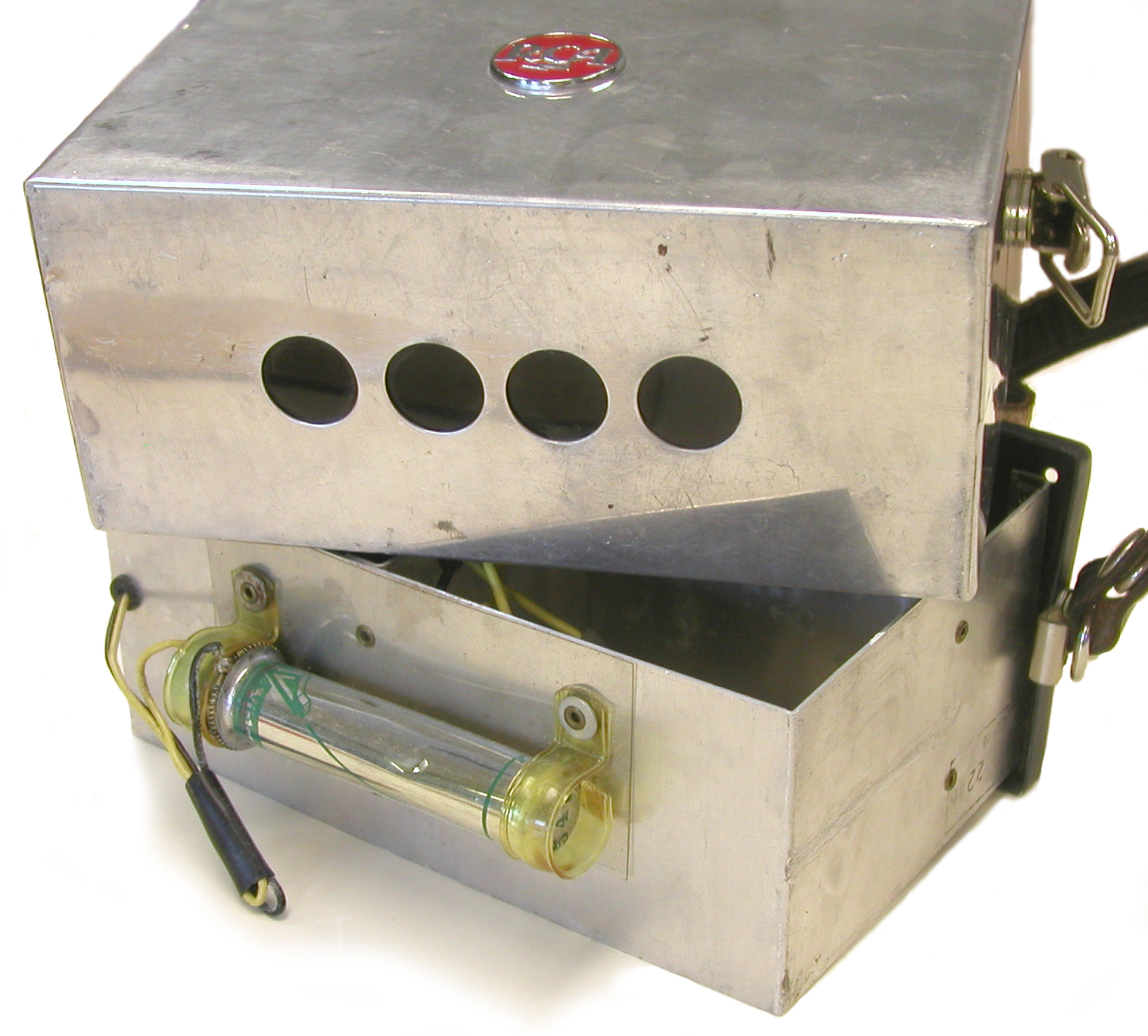 According to Fred Zobel, who helped oversee production, ARC produced approximately 240 meters per day for RCA. The production crew consisted of 40 women and one man.
Notice the similarity of design with Atomic Research Corporation's survey meters. The similarity of name (RCA vs. ARC) seems to be an odd coincidence.
When originally purchased, the WF-10A would have come with a carrying strap, radioactive sample, headphone, "Prospecting for Uranium" booklet and the Operating Instructions.
The detector response was indicated by the meter, audio output via headphone, and red flashing light (to left of handle).
Quoting a 1958 advertisement, "RCA Model WF-10A, Radiation Geiger counter for amateur and professional use. Explore for Uranium or check for atomic fall-out radiation. Complete with test sample. Simple to use... A terrific value."
Detector: GM tube. Victoreen thin-walled 1B85
Range: 0-100, 0-1,000 and 0-10,000 cpm. One mR/hr = 2000 cpm approximately.
Size: 7.75" x 8.5" x 3.5"
Batteries: Two 67.5 volt B batteries (e.g., Burgess XX45) and three 1.5 volt D cells
Weight: 5 pounds
Kindly donated by Chuck Abraham.
References
Fred Zobel. Personal communication.
Advertisement. Nucleonics. April 1958, p 134.
Preliminary Operating Instructions for WF-10A, WF-11A, WF-12A and WF-14A Geiger Counters. RCA. Copyright date 1955.