Beckman Model MX-6 (ca. 1948-1949)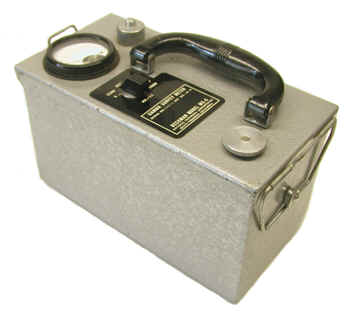 The MX-6 survey meter employs a 0.5 liter hermetically sealed ion chamber filled with freon. The fact that the chamber is sealed means that the instrument's response is unaffected by temperature, pressure and humidity, unlike ion chambers that are open to the atmosphere.
The example shown here was probably manufactured in 1948 or 1949 since the manufacturer is identified as National Technical Laboratories. The latter changed their name to Beckman Instruments in 1949.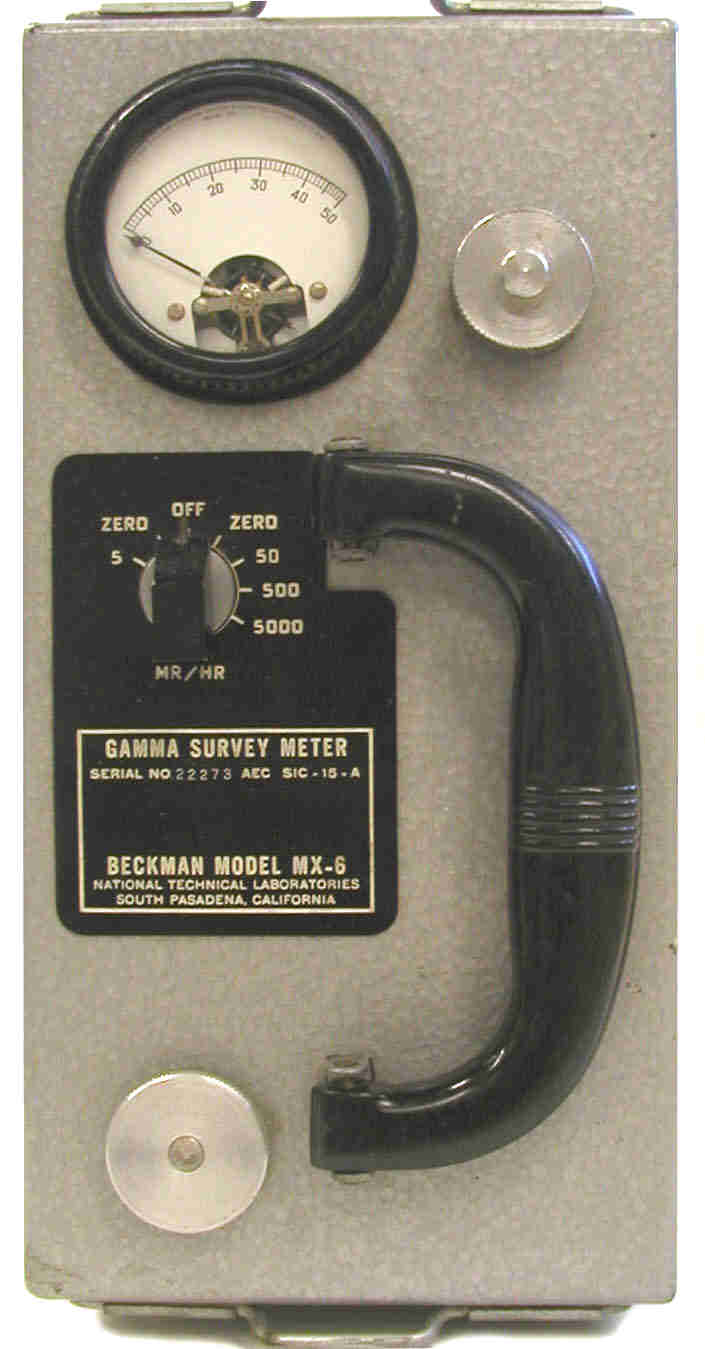 Range: 0-5, 0-50, 0-500 and 0-5,000 mR/h.
Batteries: Six 22 1/5 volt (412), three 1 1/2 volt (D), one 1 1/2 volt (742) one 3 volt (B2bP)
Size: 5" x 6" x 9 1/2"
Weight: 8 lbs.
Donated by the University of Kansas courtesy of Michael Lemon.
References
Advertisement, Nucleonics September 1950, p. 85.
Atomic Energy Commission Radiation Instrument Catalog No. 2, Part 2, 1950, page date March 1, 1949.
Campbell, D.C., Radiological Defense, U.S. Armed Forces Special Weapons Project, Volume IV, 1950.