First Production Run of Trefoil Warning Sign with Yellow Background (1948)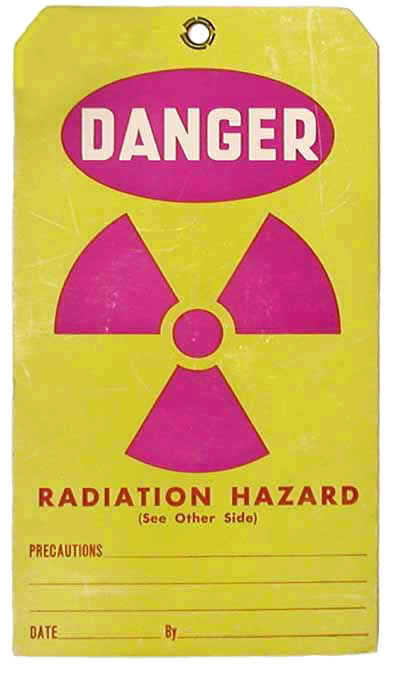 This is from the first production run of radiation warning signs employing a yellow background (from Oak Ridge National Laboratory). Note the staples attaching the magenta trefoil cut from one of the Berkeley magenta-on-blue signs.
Donated by George Warlick.