General Electric RT-1-2 Rotating Anode Tube (ca. 1940s)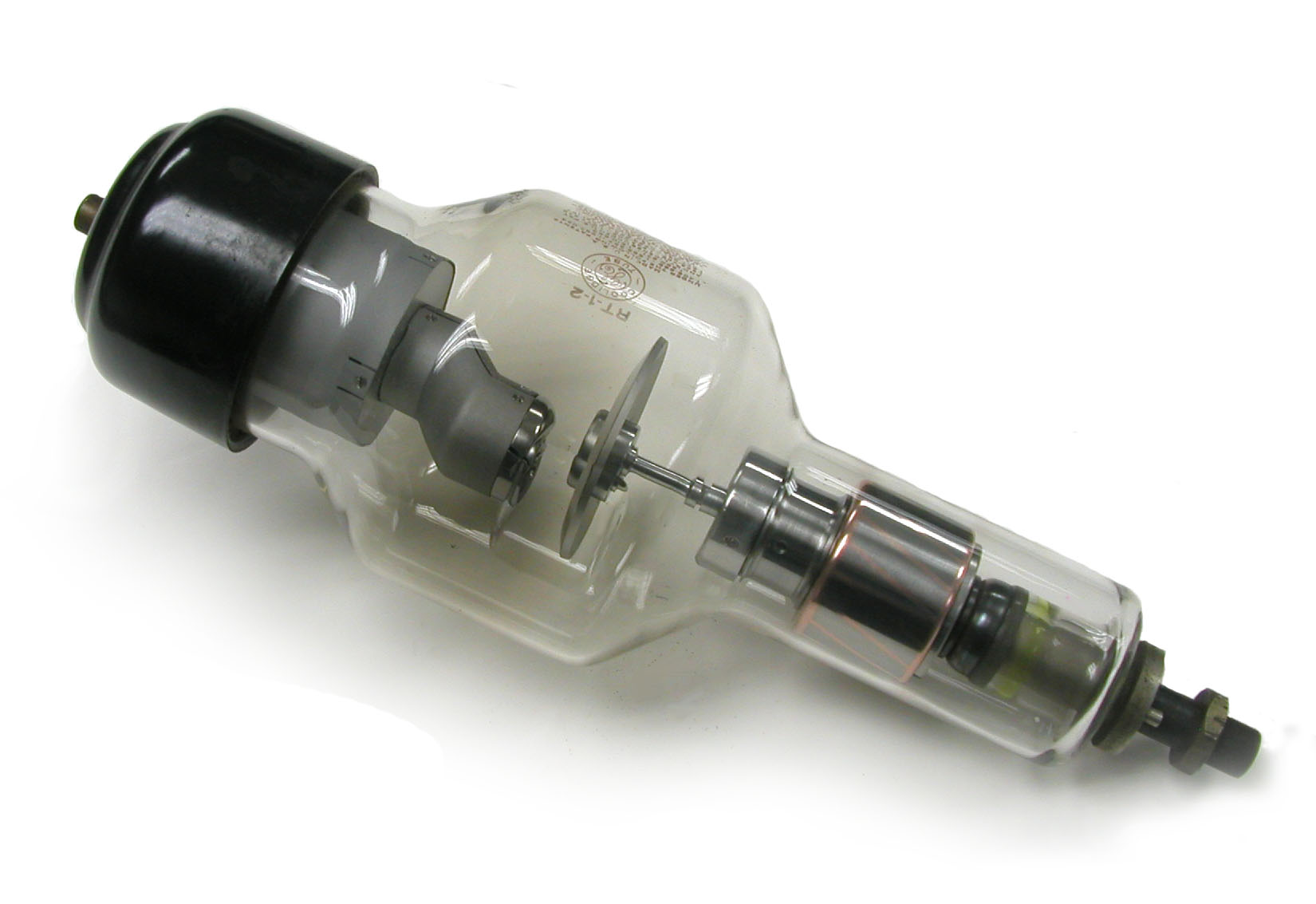 This is a General Electric model RT-1-2 dual focus rotating anode tube for diagnostic radiology. It appears to be a relatively early example and most likely dates from the 1940s. The "RT" in the tube designation stood for "rotating target."
There are two cathode filaments: a small one to produce a small focal spot (e.g., 1 mm x 1 mm) that would provide maximum image detail, and a large one to produce a large focal spot for higher loading.
Size: 14" high, 5" in diameter
Kindly donated by Margie Wheaton in memory of her father Dr. Julius E. Marfy.