General Electric/Victor Protective Cover (ca. 1930s-1950s)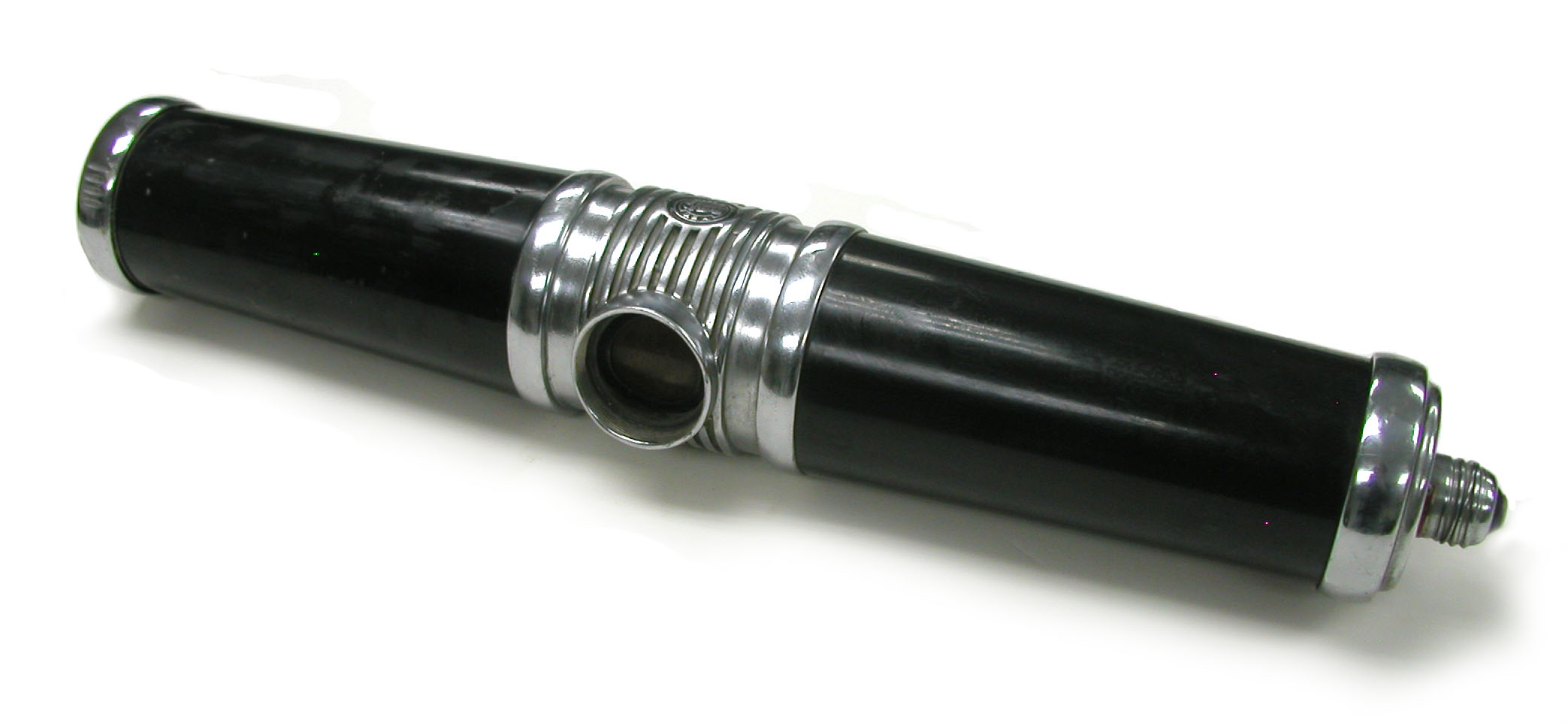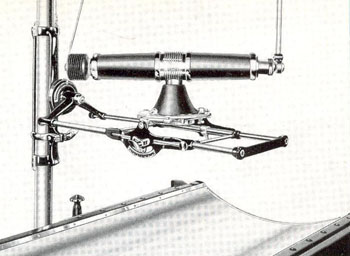 This is a protective metal tube housing manufactured by the General Electric Company for use in their XP line of tubes. The circular GE logo is partially visible on the top of the ribbed (for cooling) aluminum sleeve in the center of the cover. On the opposite side of the sleeve (not visible) is the logo of the Victor Company. It is my understanding that GE took over Victor in 1920 and pretty much abandoned the use of the Victor name by 1930 or so.
The tube inside, a single focus XP-1, is intact but so similar to the XP 1-4 tube that I haven't bothered to photograph it.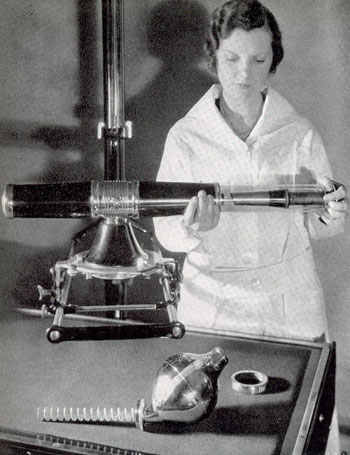 Size: ca 19" long, 3.5" in diameter
Price: $220 in 1953-1954 GE Catalog (includes tube)
The above diagram shows an XP tube mounted above a patient table.
The photo to the left shows a tube being inserted into the protective housing. The water cooling assembly (on table) has yet to be connected.
The image below is from a 1937 patent that describes many features of the protective housing and GE XP tubes in general. Read about the entire X-ray tube patent.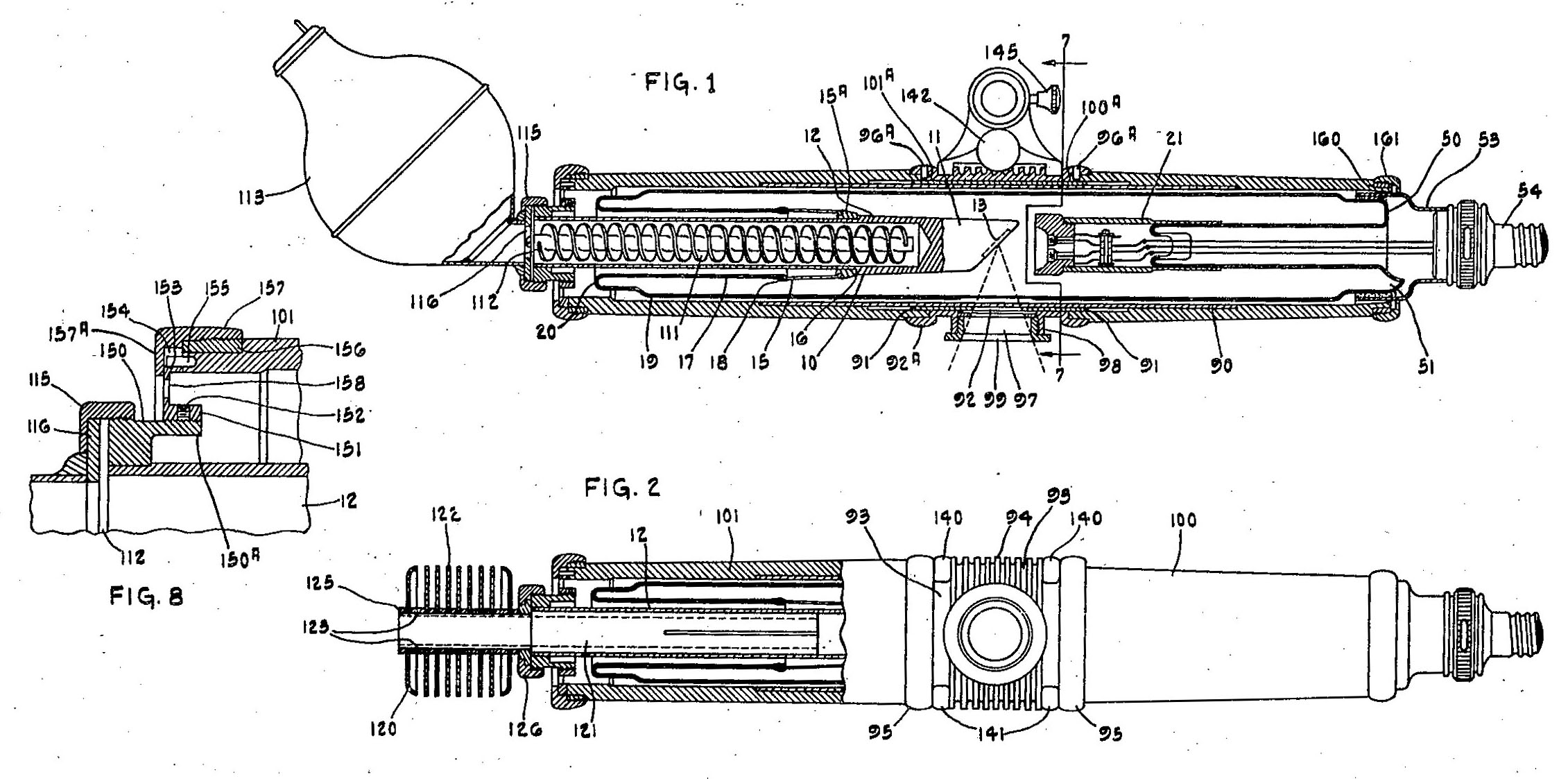 Figure 1 (the upper drawing) shows the system with a water cooling assembly while Figure 2 shows the air-cooled configuration.
Generously donated by Ron Kathren.
References:
General Electric X-ray Corporation. Coolidge X-ray Tubes - Kenotrons. Bulletin No. 293. 1934.
Grigg, E.R.N. The Trail of the Invisible Light. Charles C Thomas. 1965.
General Electric Catalog. X-ray Supplies and Accessories. 1953-1954.