Eureka EV 3-75T Valve Tube (ca. 1930s)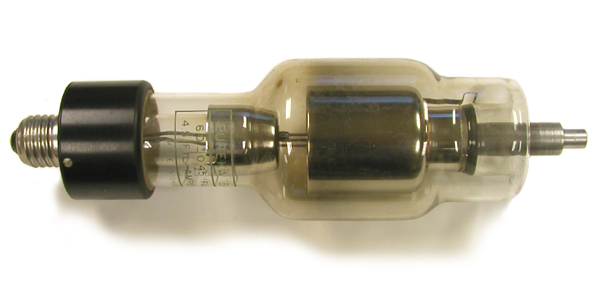 This is a valve tube made by the Eureka Company of Chicago Illinois. The label reads as follows: "Eureka EV 3-75T,"  "6.0 +/- 0.45 Fil. Volts," "4.5 Fil. Amps Nominal," "Made in Chicago, U.S.A."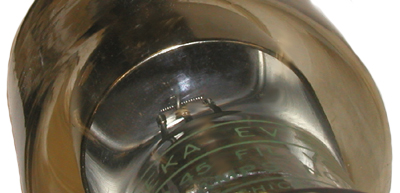 Unlike the situation with the General Electric KR-3, the axis of the spiral cathode in this tube runs at right angles to the tube axis (see photo to right). Another difference is that the anode of this Eureka tube is closed-ended.
I suspect that the browning of the glass was at least partly induced by the X-rays that inevitably accompany the operation of this type of tube.
Size: 8 1/4" long, 3" in diameter
Donated by the University of Kansas courtesy of Michael Lemon.