General Electric KR-7/8 Valve Tube (ca. 1940s-1950s)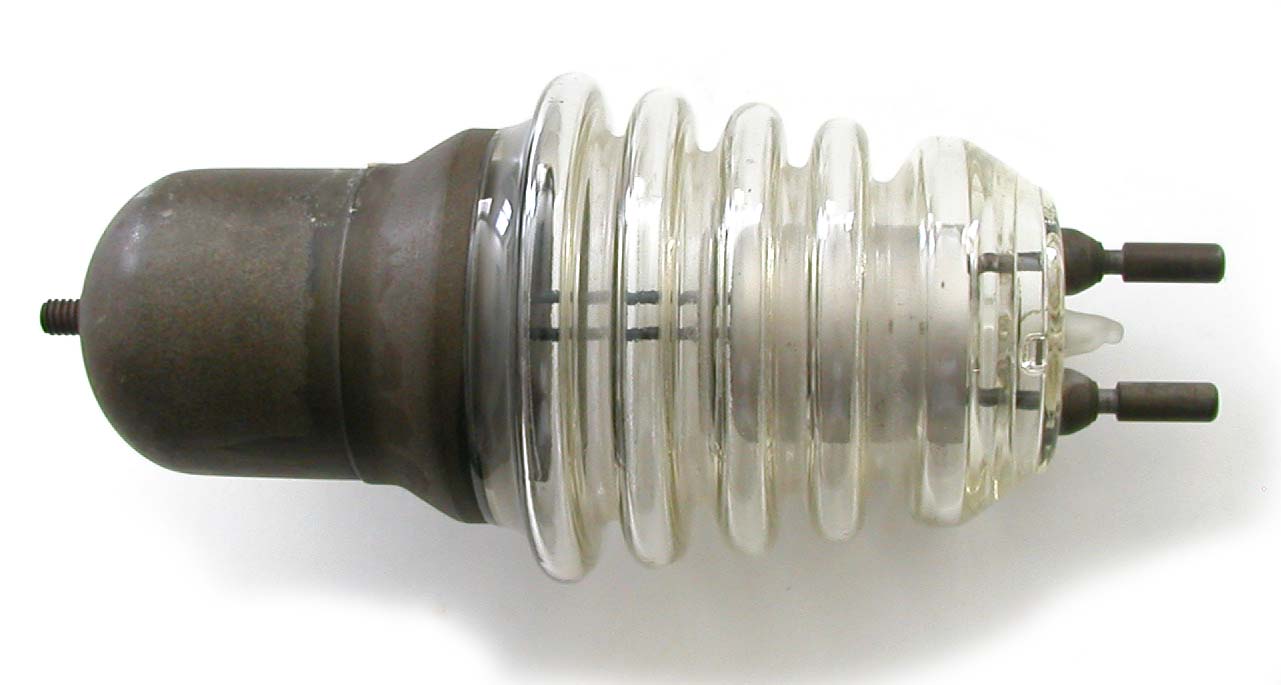 A General Electric KR-7 or KR-8 valve tube. Unfortunately, any identifying markings have long since disappeared.  You have to suspect that the inspiration for the design was the old-time glass insulator used with power lines.
Quoting the 1953-1954 GE catalog: "The KR-7 and 8—identical in appearance—are our most recent developments. The KR-7, replacing the KR-6, was developed primarily for oil immersed operation. The KR-8 was designed for use with gas-insulated transformers. Both tubes may be used in any position."
The "KR" stood for "Kenotron rectifier."
This particular tube belonged to M. J. Gross who worked with Dr. Coolidge at General Electric in Schenectady N.Y.  Gross later became Vice President of the GE X-ray Company. During the 1930s and 1940s, Gross and Zed Attlee formed the core of Coolidge's research and design team.
Size: Approximately 7" long, 3 1/2" maximum diameter
Price: $148 in 1953-1954 GE catalog
Kindly donated by Linda Sinrod in memory of Malvern J Gross.
Reference
General Electric Catalog. X-ray Supplies and Accessories. 1953-1954.