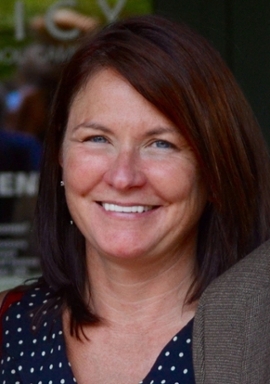 While attending a class on signal processing on the path to obtaining her doctorate, Dr. Kim Drnec remembers she was led to her current field of cognitive neuroscience.
Drnec's interest in this field ultimately led her to her current position as a postdoctoral research fellow at the U.S. Army Research Laboratory working in the Translational Neuroscience Branch.
A native of the U.K., Drnec received a doctorate in veterinary medicine from the University of London's Royal Veterinary College in 1992.
She then went on to receive a master's degree in public health at Johns Hopkins University in 2001 and a doctorate from the Department of Cognitive and Neurosciences at the University of Maryland, College Park, in 2013.
Drnec's principal project that she is currently working on at ARL is titled the "Automated Research Pilot Initiative."
"This project seeks to improve the way in which humans interact with automation so that human automation joint teams are more effective in the field," Drnec said.
The technology envisioned through this project would allow military systems to complete complex military missions in dynamic environments with the right balance of warfighter involvement.
Drnec's work falls under ARL's human sciences campaign, in which the mission is to discover, innovate and transition science and technology capabilities to understand and improve individual and small unit performance across the full range of military operations; empower leaders with enhanced cognitive capabilities to make sound decisions quickly; and enable expeditionary forces to use knowledge of societal and cultural issues and social cognitive networks to shape the operational environment.
What Drnec enjoys most about being a part of a premiere laboratory are the people that she gets to work and interact with each day, and the ability the laboratory gives her to work on bigger-picture ideas that she is truly passionate about.
Thinking long-term, Drnec would ultimately like to become a permanent civilian employee at ARL, which would give her the ability to further her projects in an environment that facilitates world-class collaboration and research.
When it comes to advice that she would give to members of younger generations who are interested in a career in a science, technology, engineering and mathematics field, Drnec advises them to always follow their passion.
"Don't let anyone tell you that a subject is too difficult if you feel passionately about it, and make sure you learn to program in at least one computing language!," Drnec said.
Outside the lab, Drnec enjoys horseback riding, playing piano, reading and learning new languages.