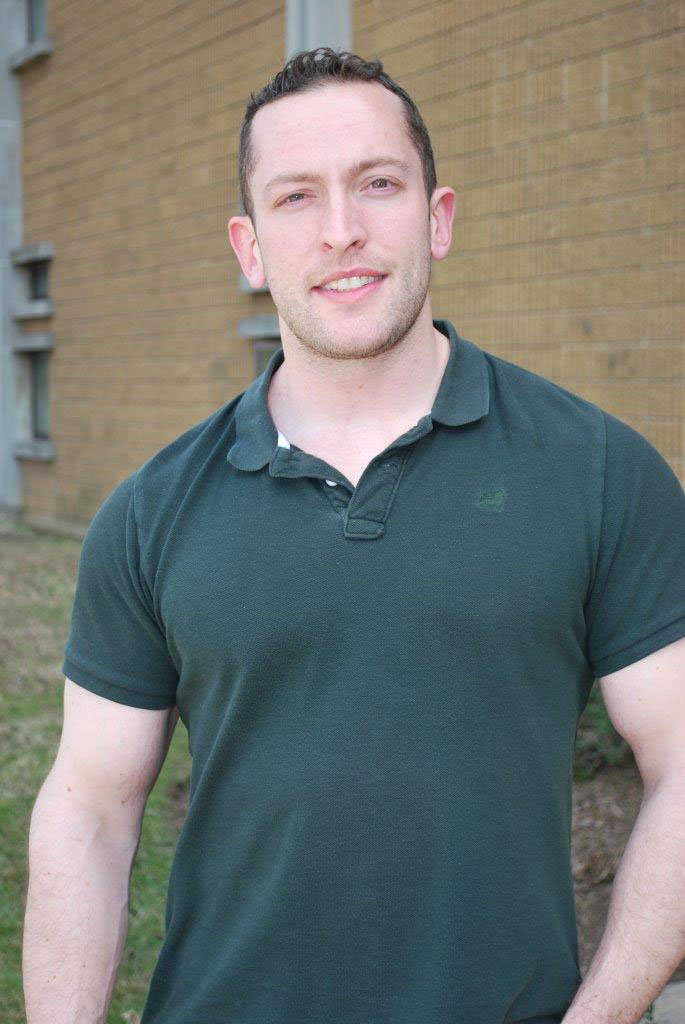 As a former infantryman in the Israel Defense Forces, Dr. Brandon Perelman has been able to view his position as a postdoctoral cognitive scientist at the U.S. Army Research Laboratory from a different perspective than most, as he has stood in similar shoes of those who he works to help protect.
A native of Haverford, Pennsylvania, Perelman received a bachelor's degree in biology from Sarah Lawrence College in 2007.
He then went on to earn a master's degree in experimental psychology from Saint Joseph's University in 2012 and his doctorate in applied cognitive science and human factors from Michigan Technological University in 2015.
Perelman's ARL mentor is Dr. Jeremy Gaston.
Working in many different areas in the scientific community, Perelman decided on cognitive science and human factors due in part to his military background.
"As a former infantryman, I have a vested interest in dismounted operations. I have worked in many different areas—microbiology and immunology, for example, which is completely different from cognitive science—but the one thread that ties all of this work together is national security," Perelman said. "Ultimately, I chose to work in cognitive science and human factors because the applications of that work most directly impact the individual Soldier."
When it comes to working at ARL, Perelman said that more than anything he enjoys the interesting subject matter and the ability to apply tools and techniques to solve real-world problems, and wants to continue this line of work in a government-lab setting as his career progresses.
"I want to continue to develop a reputation in computational modeling and cognitive science and enhance my professional network through collaborations with others in both industry and academia," Perelman said. "Thankfully, this postdoctoral position is very amenable to these goals as I am encouraged by my mentor and peers to travel."
He added that his motivations to continue in this line of work each day are our men and women in uniform. "I love developing novel tools and techniques for solving interesting research problems. But, at the end of the day, the greatest inspiration is being part of a team that focuses on protecting the people who protect our country," Perelman said.
Through his academic and career journey thus far, Perelman has learned what it takes to succeed in the science, technology, engineering and mathematics (STEM) field.
"The one piece of advice I could offer young, potential STEM students is to take the hard classes," Perelman said. "My primary educational background is in psychology, which is often regarded as a soft science. No psychologist has ever been awarded a Nobel Prize in psychology. However, plenty have received that award for quantitative work in related fields, such as economics."
Perelman said the one factor that distinguishes the most successful behavioral scientists he has met is that they come to psychology from other fields, such as mathematics and computer science.
"No matter the field, learning novel and rare skill sets to that field will help set students apart from their peers," Perelman said.
Outside the lab, Perelman enjoys camping, hunting, painting, shooting sports, gaming of all varieties and weight lifting.