Abelquist reflects on his year as HPS president
Dr. Eric W. Abelquist recently ended a productive year as president of the Health Physics Society. He will continue his leadership service to the Health Physics Society for one year in the position of past president. His executive leadership years, beginning with a year as president-elect, provided opportunities for visiting many HPS chapters across the United States and abroad. In this interview, Dr. Abelquist shares some of the highlights, and he offers insights into the positive actions and pressing issues of the organization.
Winning students of ORAU's 2018 Extreme Classroom Makeover pay it forward
Last spring, ORAU surprised West View Elementary School teacher Patrick Pollock with a $25,000 technology makeover. In July, we revisited Mr. Pollock's classroom to take a look at the new technology and recognize his former students who helped win the technology not for themselves, but for the students who will follow them.
Radiation safety & health physics training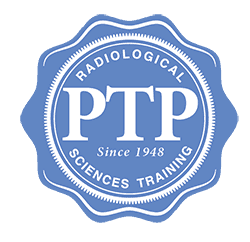 ORAU also offers some of the best radiation safety and health physics training available in the United States at our Oak Ridge, Tenn., facility. Whether you are just starting your career in the health physics field and want to learn in a hands-on, classroom environment, or are a seasoned professional who needs a refresher or way to develop new skills, Professional Training Programs has a course for you! Browse our course listing:
Come talk to us in Atlanta

Find us at the ORAU booth at the National Conference on Health Communication, Marketing, and Media to be held September 11-13, 2018, in Atlanta.

This annual conference brings together individuals representing academia, public health researchers and practitioners from federal and state government and the private sector, and provides a forum for collegial dialogue within and across these disciplines.

Come talk to us about public health and healthcare preparedness capabilities

Come talk to us about public health and healthcare preparednes at the ORAU booth at the 2019 NACCHO Preparedness Summit March 26-29, 2019 in St. Louis.

The Preparedness Summit is the first and longest running national conference on public health preparedness. The Summit convenes a wide array of partners; presenting new research findings, sharing tools and resources and providing a variety of opportunities for attendees to learn how to implement model practices that enhance the nation's capabilities to prepare for, respond to and recover from disasters and other emergencies.
Further. Together.
Since 1946, one thing has been our focus—our customers' missions.