Powe Award winner researches efficient drug delivery using nanomedicine
ORAU's Powe Awards propel research and spark professional growth for junior faculty at ORAU member institutions. In 2018, competitive Powe research grants totaling $180,000 were awarded to 36 junior faculty members. Qingguo Xu, DPhil, a 2018 winner of the ORAU Ralph E. Powe Junior Faculty Enhancement Award, is using his award to research better methods for drug delivery in the treatment of eye disorders, cancer and other diseases.
Bridging the gap to Total Exposure Health
Learn how ORAU's subject matter experts continue to provide thought leadership on Total Exposure Health and apply that knowledge through the multiple programs we manage and laboratory facilities we operate by downloading ORAU Perspective: a white paper on Total Exposure Health.
Building on-ramps to a STEM-capable U.S. workforce
ORAU has provided robust workforce development solutions for national laboratories and federal agencies that take a cradle-to-grave approach to developing well-educated and experienced STEM workers. Learn more about how our expertise and experience aligned with federal STEM workforce development priorities by downloading ORAU Perspective: a white paper on STEM workforce development.
Apply by April 1 for the 2019 ARC/ORNL Summer STEM Program
The ARC/ORNL Summer STEM Program is a residential, hands-on learning experience for Appalachia's high school and middle school students, as well as high school teachers in STEM-related fields. All participants work with award-winning scientists at Oak Ridge National Laboratory.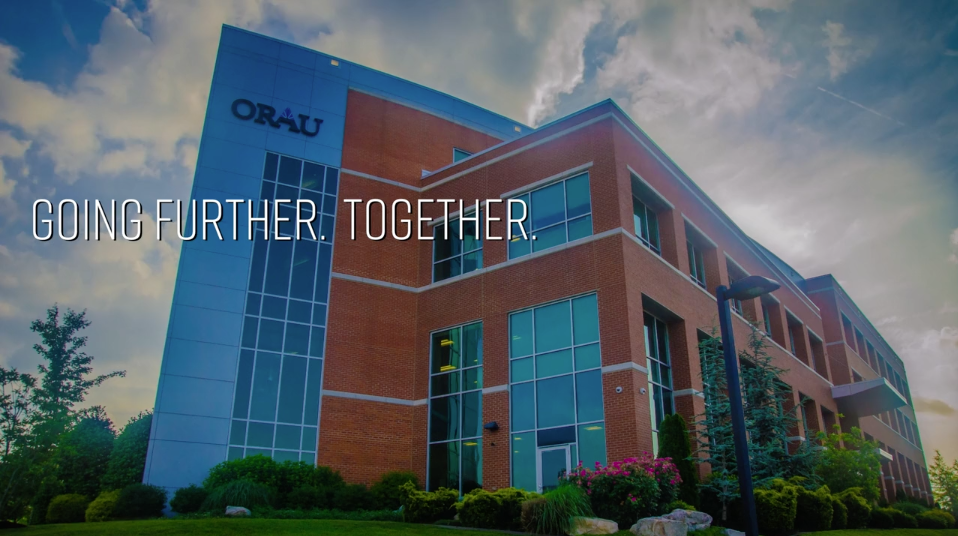 Going Further. Together.
ORAU provides innovative scientific and technical solutions to advance science education and workforce development and protect health and the environment. We connect the right people and resources to get things done, and we put the full power of our organization behind every project—both large and small.
Radiation safety & health physics training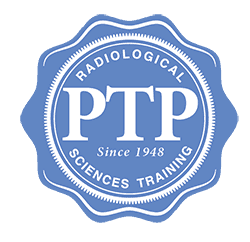 ORAU also offers some of the best radiation safety and health physics training available in the United States at our Oak Ridge, Tenn., facility. Whether you are just starting your career in the health physics field and want to learn in a hands-on, classroom environment, or are a seasoned professional who needs a refresher or way to develop new skills, Professional Training Programs has a course for you! Browse our course listing:
Upcoming Events
Come see us at the Society of Public Health Education Annual Conference

Addressing Root Causes of Opioid Addiction: An Exploration of Adverse Childhood Experiences in Appalachia and Opportunities to Promote Resiliency

Session B2 on Wednesday, March 27, from 2:15 to 3:45 p.m.

The SOPHE Annual Conference is March 26-29, in Salt Lake City

Adverse Childhood Experiences (ACEs) are a strong predictor of future health, life potential, and behavioral choices. Research has shown an association between ACEs and substance use disorders. In this session, Kristin Mattson will be presenting a summary of outcomes resulting from a series of expert conversations about Adverse Childhood Experiences (ACEs) in Appalachia. These conversations engaged stakeholders to 1) identify how children in Appalachia experience ACEs (trauma) differently than in other areas of the country, and 2) explore opportunities to address these ACEs and impact the opioid epidemic.

Come see us at the 2019 NACCHO Preparedness Summit

Come talk to us about public health and healthcare preparedness in booth 101 at the 2019 NACCHO Preparedness Summit March 26-29, 2019 in St. Louis.

March 27: Be sure to grab a seat at the session titled, "Regional Disaster Health Response System (RDHRS): Initial Pilot Demonstrations." This is a joint presentation by the Office of the Assistant Secretary for Preparedness and Response and representatives from the two Regional Disaster Health Response System pilot awardees, Nebraska Medicine and Massachusetts General Hospital. ORAU is a Nebraska Medicine partner, providing project management support for Capability 3 (Increasing Statewide and Regional Medical Surge Capacity). Additionally, ORAU is designing and facilitating workshops to educate Nebraska healthcare coalition members and other identified stakeholders on the Conceptual Framework for Regional Healthcare Delivery that ORAU developed in support of Capability 3 objectives.

Come see us at the 2019 NACCHO Preparedness Summit

Come talk to us about public health and healthcare preparedness in booth 101 at the 2019 NACCHO Preparedness Summit March 26-29, 2019 in St. Louis.

March 28: Julie Suzuki Crumly, MS, PhD, MCHES, ORAU Senior Evaluation Specialist, and Catalina White, MPH, Medical Countermeasure Specialist for the Centers for Disease Control and Prevention, will present a session titled, "Medical Countermeasure Action Plan Data Analysis: National Trends." As part of the Public Health Emergency Preparedness program, public health departments across the nation will demonstrate operational readiness for a large medical countermeasure (MCM) response.

Come see us at the Society of Public Health Education Annual Conference

Exploring Challenges, Opportunities, and Best Practices for Opioid Communication in Appalachia

Session F5 on Friday, March 29, from 8:15 to 9:45 a.m.

The SOPHE Annual Conference is March 26-29, in Salt Lake City

Kristin Mattson will share findings from research into best practices for communicating about opioids within the Appalachian region. Findings include a discussion about the types of content and messaging strategies that would be most effective in Appalachia to promote substance abuse prevention. Research was conducted through focus groups with community members across the region and interviews with subject matter experts.

Come see us at the Collaborate 19, the Oracle Applications Users Group Forum

April 8: Christin Lane and Manda Salyer-Goss will present "Oracle Project Contracts Implementation: The Good, the Bad, and the Ugly." Presenters will share a user story from an implementation of the Oracle Projects Contracts module given from the perspective of the project manager and functional lead. Learn what worked, what didn't, and some tricks we found along the way. Presenters will discuss the importance of cross functional buy-in and participation and some unique ideas to encourage this. Integration with other E-Business suite modules such as procurement and accounts receivable, OBIEE Reporting and overcoming pain points of the implementation will also be discussed.

Come see us at the Tennessee Library Association Annual Conference

The TLA Annual Conference will be held April 24-26, 2019, in Chattanooga, Tennessee.

April 24, 2019: Half-day workshop: "Walking Together Through Open Doors: Successful Mentoring" featuring speaker Dr. Diane Kelly, professor and director, University of Tennessee School of Information Science. The workshop will also include a one-hour panel discussion and a one-hour mentoring plan exercise.

April 26, 2019, 9 a.m.: One-hour presentation: "Resilience in Leadership: Balancing your Heart and Mind." Feeling burned out? Are you beginning to have a hard time adapting to the speed of change? How about the constant task changing and multitasking that goes on in our library jobs and personal lives? It's time to recharge! Join the TLA Leadership Roundtable to learn how to get rid of the anxiety, learn to disconnect appropriately, and take time for you and focus on things that really matter.
Further. Together.
Since 1946, one thing has been our focus—our customers' missions.