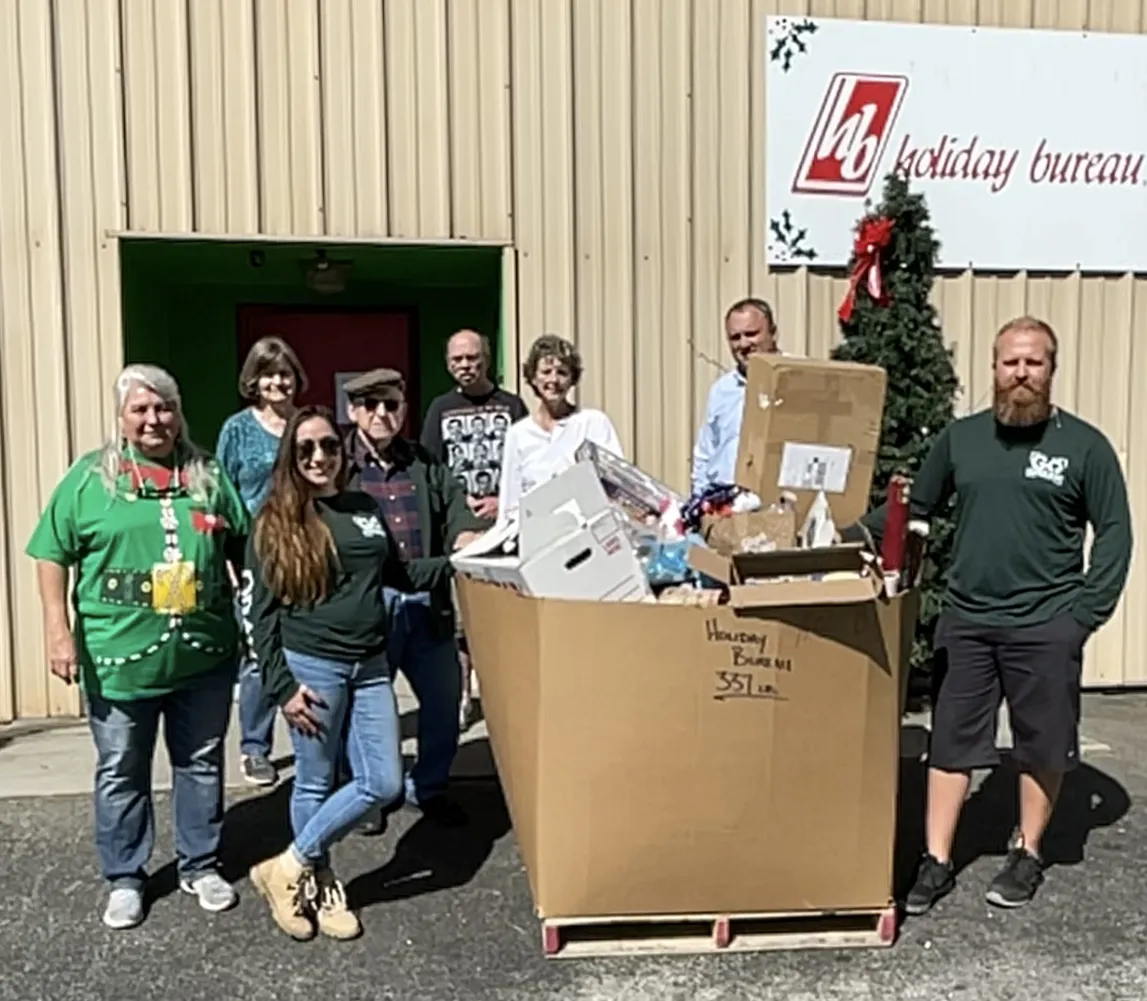 ORAU employees recently dropped off 337 pounds of toys, holiday decorations, and household items that were donated during their annual recycling event to the Holiday Bureau.
The ORAU recycling event is held over two days and gives employees an opportunity to recycle their technotrash, batteries, medication, and other household items. An additional aspect of the event is the chance for employees to donate gently used items, diverting these items from the landfill, and giving them to local families in need. Employees collected more than 10,000 pounds of recyclables and donations at the event, 337 of which went to the Holiday Bureau.
The Holiday Bureau, founded in 1945, is a nonprofit organization that helps low-income families in Anderson County provide memorable holiday experiences. They accept donations of decorations, toys, clothing, and more, working year-round to provide for local families. The organization is completely volunteer-run, and volunteers wash and clean all donations themselves, even painting and refurbishing items when needed.