ORAU STEM Accelerator (OSA), George Mason University (GMU) and Fairfax County Economic Development Authority recently hosted the "Refugee Resettlement and STEM Education Conference." The conference addressed crucial questions regarding refugee and immigrant policy at the local, state and national levels, access to higher education, and entry paths to the science, technology, engineering and mathematics (STEM) workforce. The event was funded by an Innovation Partnership Grant from ORAU's Research and University Partnerships Office.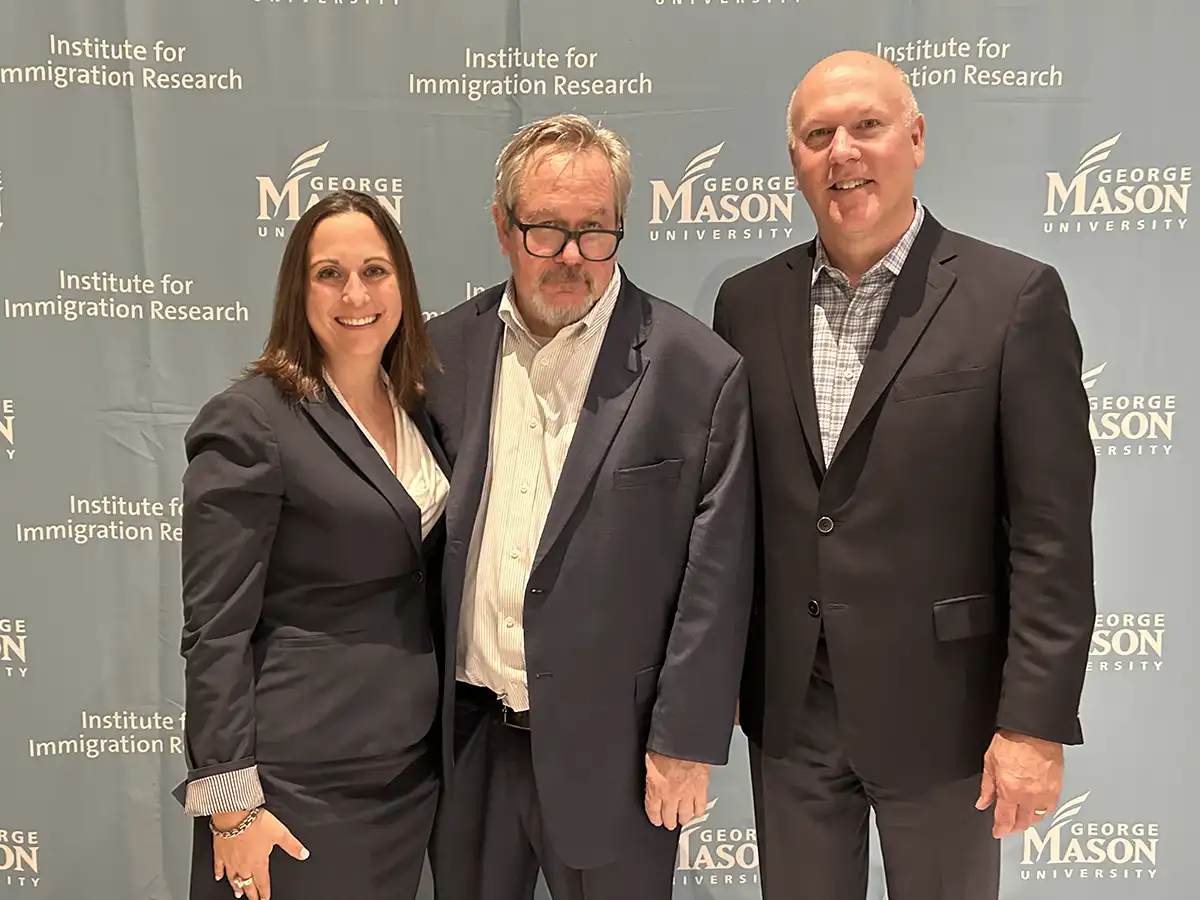 "Unlocking the potential of refugees and immigrants in the STEM workforce is not just a humanitarian imperative; it's an innovation opportunity," said Olivia Blackmon, director of OSA. "By embracing diversity and thinking creatively about skills, we can build a stronger, more resilient and globally competitive society."
The conference provided a global perspective on refugee policies and displacement, revealing the reality that 108.4 million individuals were forcibly displaced by the end of 2022. The causes ranged from persecution and conflict to violence and human rights violations. The statistic that less than one percent of the global refugee population is resettled each year underscored the need to examine and improve refugee policies, especially in countries like the United States. 
One panel discussion featured real-life experiences and expert insights to shed light on the successes and challenges of refugee resettlement efforts. One participant on this panel highlighted the educational obstacles faced by refugee students, from limited access to federal loans to difficulties obtaining letters of recommendation. Another expressed gratitude that her entire family was resettled in the United States after fleeing post-war Vietnam more than 40 years ago.
The conference also explored the pivotal roles of education and employment in the lives of refugees and immigrants, with a specific focus on STEM fields. GMU's commitment to addressing the demand for STEM workers in the broader D.C. region, a burgeoning biotech hub, was emphasized. The Welcome Corps initiative, a public-private partnership, was introduced as an avenue for Americans to actively engage in refugee resettlement by mobilizing support and resources.
"We are at a moment in the United States where continued thoughtful and intentional refugee resettlement efforts would serve humanitarian goals, while also supplementing critical shortages in the STEM pipeline," said James Witte, Ph.D., professor in GMU's Department of Sociology and Anthropology and director of the Institute for Immigration Research.
Another panel discussion on education resources dove deep into the vital roles of education and training in refugee and immigrant integration. Experts discussed the challenges and opportunities in providing English as a Second Language (ESL) education, career training, and apprenticeships. Addressing the need for ESL teachers, flexible educational options, and support for students who must support their families while studying emerged as key challenges. The significance of soft skills in preparing refugees for the workforce was underscored, along with the challenges of raising awareness about apprenticeships and connecting refugees with these opportunities. The panel highlighted the commitment of educational institutions and employers to provide refugees with the skills and support needed for successful integration.
A complementary panel on employer resources continued the discussion by examining the role of employers in supporting refugees and immigrants in the workforce. It addressed topics such as skill trade apprenticeships, career training, and the challenges of promoting registered apprenticeships in various fields beyond traditional trades. The need to disseminate information about these opportunities and help refugees develop their long-term career goals was discussed. 
"We have a dynamic and highly skilled immigrant community here in Fairfax County, with expertise and experience ranging from engineering and technology to healthcare and beyond," said Mike Batt, vice president of talent with the FCEDA. "To help fill the more than 60,000 jobs currently open across our county, we are looking forward to collaborating ever so closely with our employers to help them engage with and recruit from this talented pool of individuals within our workforce."
In the final section of the conference, participants explored actionable strategies to support refugees and immigrants in STEM fields and beyond. These recommendations included such efforts as using educational institutions as welcoming spaces for refugees, offering housing, food, job opportunities, English classes, and other resources; collaborating with employers to provide training in soft skill development; and expanding awareness of and access to registered apprenticeship programs in a wide range of fields, from IT to healthcare, to provide sustainable career opportunities for refugees in STEM.
By implementing these recommendations and fostering collaboration between government, educational institutions, employers, and communities, the United States can begin to transform policy initiatives into successful resettlement experiences for refugees and immigrants, particularly in STEM fields.