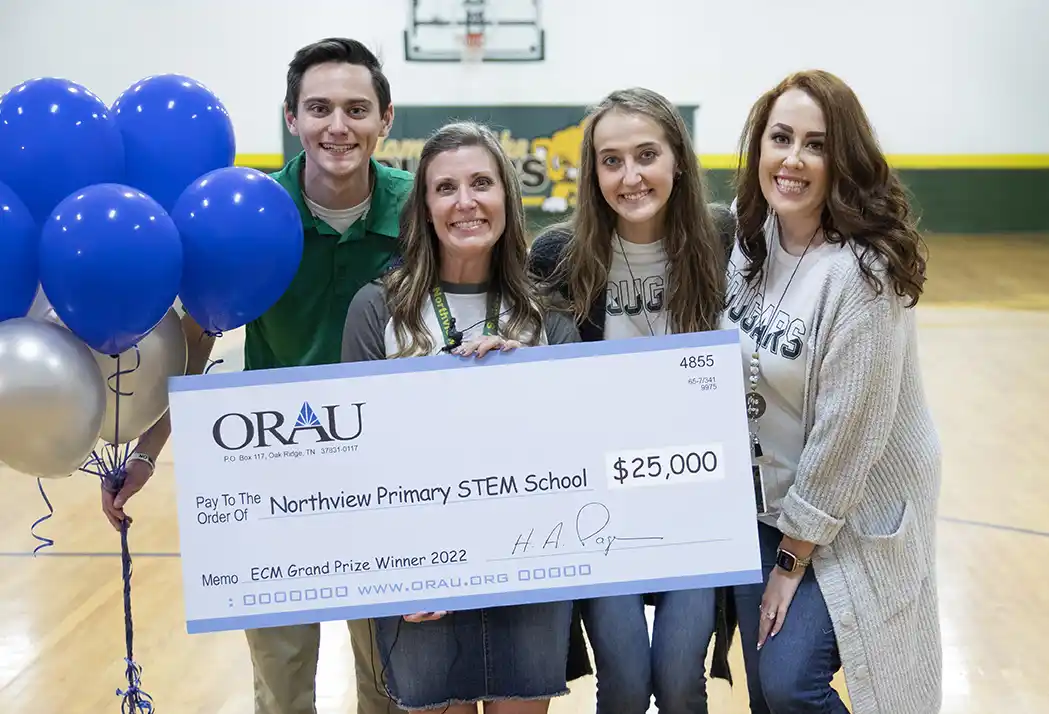 Teachers, what would you do with $25,000 to upgrade the technology in your classroom? ORAU's trademark Extreme Classroom Makeover is back for 2023 and hopes to answer that question for you.
The mission of Extreme Classroom Makeover is to improve science, technology, engineering and math (STEM) education in public schools. The competition will award one 3rd through 10th grade math or science teacher at a public school within a 50-mile radius of Oak Ridge, Tenn., with $25,000 in new equipment to update their classroom with the latest technology. One runner-up will receive $5,000 in new equipment. There will also be a $2,500 viewers' choice award selected by the general public from among all entries received.
Teachers interested in the ORAU Extreme Classroom Makeover need to complete a video application by Tuesday, Jan. 31, 2023. Winners will be notified before Spring Break, and the technology will be purchased and installed in their classrooms for the start of the 2023-24 school year.
"Technology continues to be vital for every teacher in every classroom in every school," said Pam Bonee, director of communications and marketing for ORAU. "Still, some schools do not have the budgets to keep pace with changing technology. Having $25,000 worth of interactive technology would give a boost to any student trying to learn STEM in today's world!"
To be eligible for the competition, teachers must:
Teach science or math for 3rd through 10th
Work for a public school within a 50-mile radius of Oak Ridge, Tenn.
Submit a three-to-four-minute video creatively illustrating the need and possible uses of technology in their classroom.
Find additional information, including the application and video submission portal
Deadline to submit video applications is Tuesday, Jan. 31, 2023
A panel of educators and ORAU staff will determine the wining classroom. Entries will be judged on how well they:
Demonstrate or explain the need for technology
Demonstrate or explain the possible use of technology
Demonstrate overall creativity in the entry
Provide an explanation of the teaching philosophy and/or approach that will be used to expand the STEM learning experience and encourage students to pursue careers in STEM fields
For questions about Extreme Classroom Makeover, send an email to communications@orau.org.
Learn more about the ORAU Extreme Classroom Makeover contest.