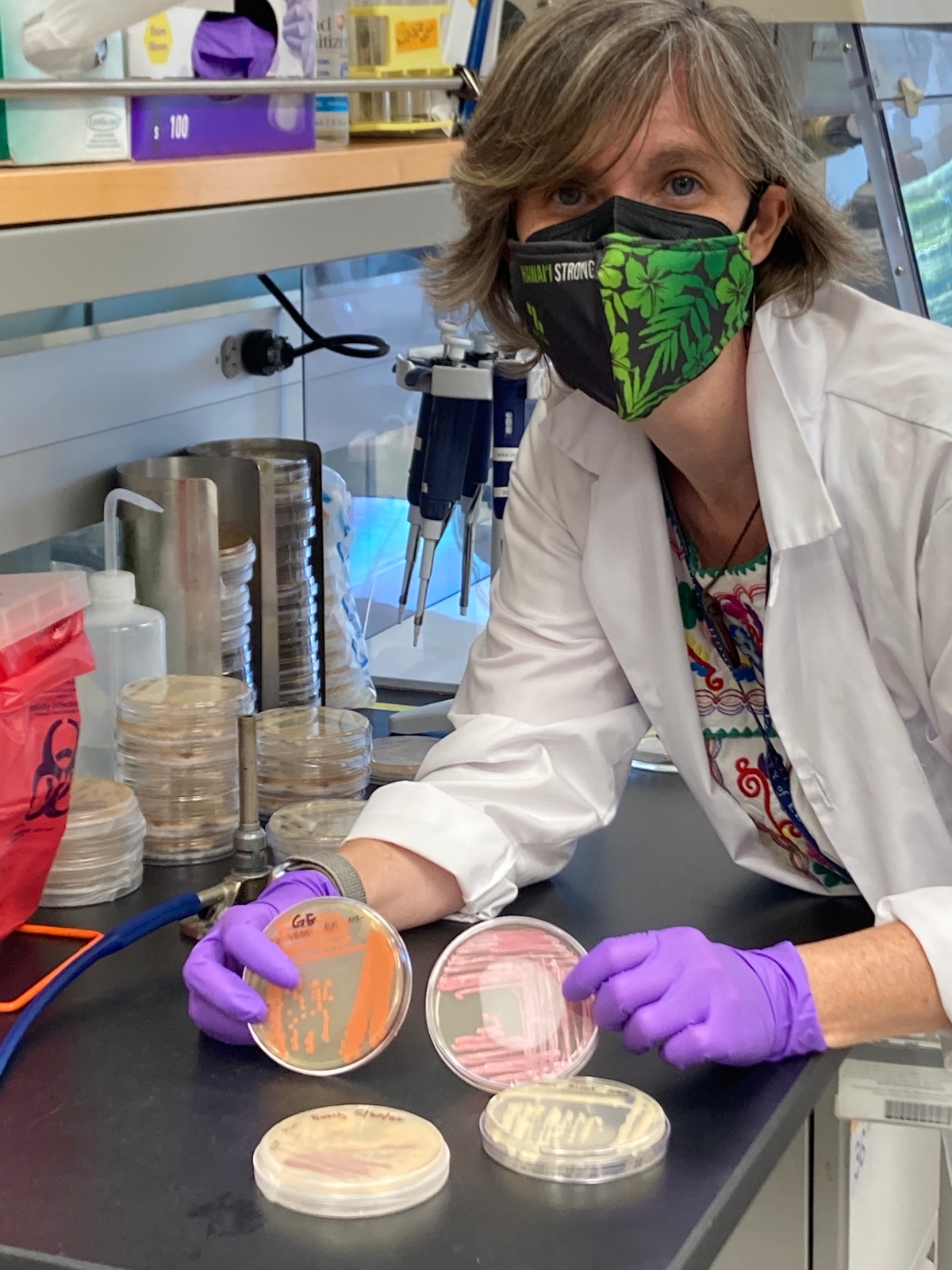 Even microorganisms depend on their community to grow, which can help them survive in harsh environments, such as in Hawaiian lava caves or on ancient Mars. That's among the findings in a study conducted by Rebecca Prescott, Ph.D., a research fellow with the National Aeronautics and Space Administration Postdoctoral Program (NPP), managed by ORAU.
"Volcanic systems in Hawai'i are geologically like those on ancient Mars, which had active volcanoes and fumaroles," said Prescott. "With these geological similarities, Hawaiian volcanic environments can provide some insight into the possibility of life on Mars in its ancient past and how microbial communities could survive today on Mars in lava caves."
Prescott and her team collected 70 samples over multiple years from lava caves and fumaroles across the island of Hawai'i. Prescott, a microbial ecologist, studies quorum sensing, which is a complex communication system between microbes that uses chemicals to allow microbial communities to coordinate their activities. She has found that the amount of quorum sensing going on seems to be higher in lava caves than other extreme environments.
"I needed a better understanding of the community structure in lava caves," Prescott said. "I was particularly interested in understanding who is hanging out with whom, and therefore who might be 'talking' to whom." 
Interestingly, the study found that interactions within microbial communities are more complex in the fumaroles, a much harsher environment, than in lava tubes. One possible explanation is that microbial communities rely on their neighbors and on cooperation more in harsh environments, according to Prescott.
"This research points to the importance of understanding how microbes interact as a group, rather than as a single species. In studies of the limits of life, in understanding how life could evolve in the ancient past on Mars, or even in planetary protection studies today, the response of groups of microbes is likely different than the response of a single species," said Prescott.
NPP offers unique research opportunities for highly talented U.S. and non-U.S. scientists to engage in ongoing NASA research projects at a NASA Center, NASA Headquarters or at a NASA-affiliated research institute. These one- to three-year fellowships are competitive and are designed to advance NASA's missions in space science, Earth science, aeronautics, space operations, exploration systems and astrobiology.
Read more in Frontiers in Microbiology.
Frontiers in Microbiology is a leading journal in its field, publishing rigorously peer-reviewed research across the entire spectrum of microbiology